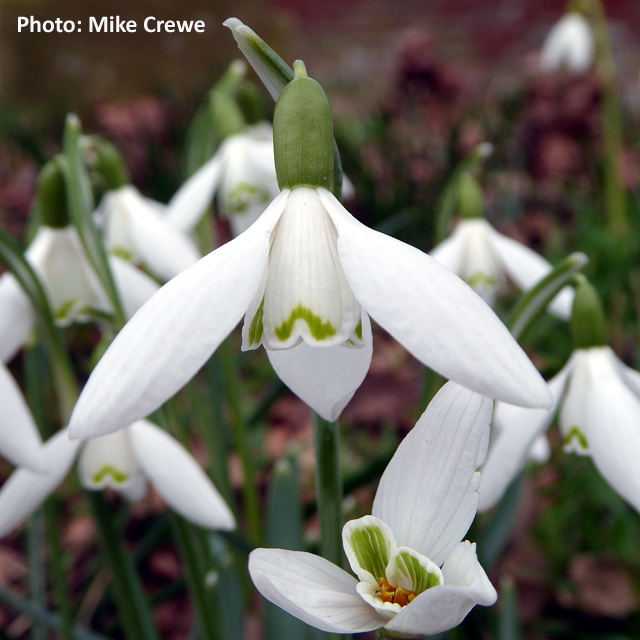 Depending on the weather, snowdrops can be seen in flower from December to March. In Norfolk the common Snowdrop Galanthus nivalis is by far the most frequent and widespread species. It occurs in both single and double forms and there are numerous horticultural varieties.
Next in line are Greater Snowdrop Galanthus elwesii and Pleated Snowdrop Galanthus plicatus. Hybrids occur between all three of these.
Finally, a relative newcomer, Green Snowdrop Galanthus woronowii is being recorded increasingly frequently. Many records are close to gardens, in churchyards or have been planted on road verges or in amenity areas but it does seem to be becoming naturalised.
A useful guide and key to snowdrops was produced by Mick Crawley in 2010.
Recent distribution maps:
Greater Snowdrop Galanthus elwesii
Pleated Snowdrop Galanthus plicatus
early_spring